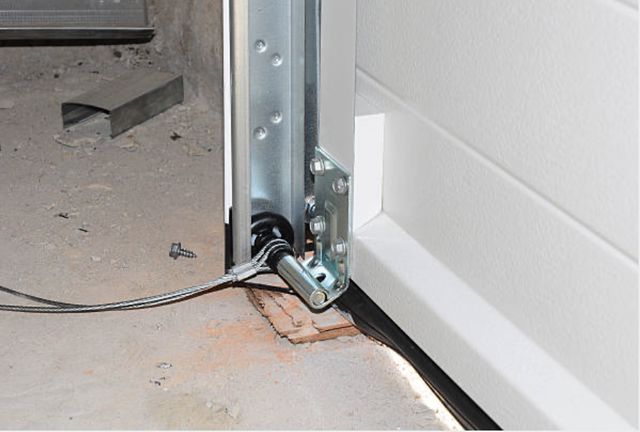 Expert Garage Door Track Adjustment Services In Dallas, Texas | Core Garage Door Repair
Core Garage Door Repair is your reliable partner for exceptional garage door track adjustment services in the vibrant city of Dallas, Texas. A properly functioning garage door track is crucial for the smooth operation and longevity of your garage door. We take pride in our team of skilled technicians who are dedicated to providing top-notch services and ensuring your garage door works flawlessly.
Why Garage Door Track Adjustment Matters:
The garage door tracks play a critical role in the smooth movement of your garage door. Over time, they can become misaligned or damaged due to various factors, such as frequent use, extreme weather conditions, or accidental impact. If the tracks are not adjusted promptly, it can lead to issues like uneven door movement, noisy operations, and even complete door malfunction.
At Core Garage Door Repair, we understand the significance of well-adjusted garage door tracks and offer specialized solutions to keep your door functioning optimally.
Our Garage Door Track Adjustment Process:
Thorough Inspection:
Our certified technicians start by conducting a comprehensive inspection of your garage door tracks to identify any misalignments, damages, or signs of wear.
Precise Adjustment:
With the help of advanced tools and techniques, we carefully realign the tracks to ensure they are level, straight, and properly positioned.
Tightening and Lubrication:
We tighten any loose bolts and ensure all components are securely in place. Additionally, we apply high-quality lubrication to the tracks for smooth movement.
Testing:
After the adjustment process, we conduct rigorous testing to ensure your garage door moves effortlessly along the tracks without any issues.

Read more How to Adjust Garage Door Tracks In 5 Easy Steps
Why Choose Core Garage Door Repair:
Experienced Professionals: Our team consists of highly experienced and trained professionals who possess in-depth knowledge of garage door track adjustment techniques.

Prompt and Reliable Service: We understand the urgency of garage door issues and strive to provide swift and dependable services to our valued customers.

Customer Satisfaction: Our customer-centric approach ensures that we address your concerns and deliver solutions that exceed your expectations.

Affordable Rates: We believe in transparent pricing and offer competitive rates for our top-quality garage door track adjustment services.

24/7 Emergency Assistance: Garage door problems can occur at any time. That's why we are available round-the-clock to provide emergency assistance whenever you need it.
Don't let misaligned garage door tracks disrupt your daily routine or compromise your home's security. Trust Core Garage Door Repair to handle all your garage door tracks adjustment needs in Dallas, Texas. Contact us today to schedule an appointment or to inquire about our services. Our team is ready to assist you with professionalism and expertise, ensuring your garage door operates smoothly and efficiently once again.