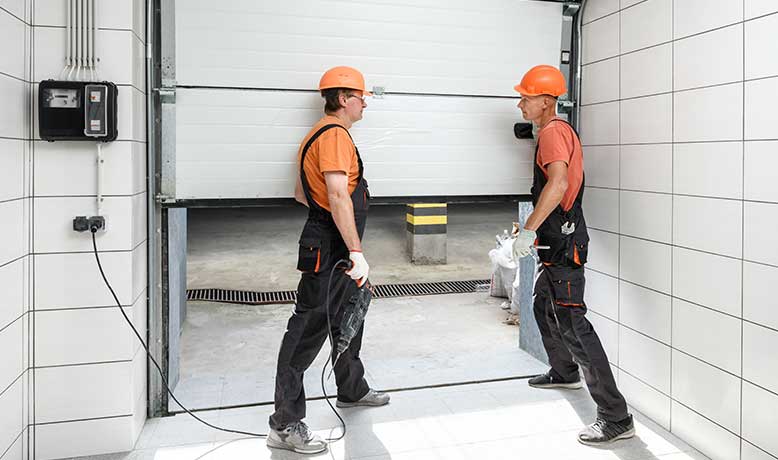 Welcome to Core Garage Door: Your Trusted Source for Roll-Up Garage Doors residential in Grapevine, TX
Are you in search of a reliable and professional roll-up garage door company in Grapevine, TX? Look no further than Core Garage Door. With our commitment to exceptional service and expertise in roll-up garage doors, we are the go-to experts for all your residential garage door needs. Whether you need installation, repairs, or maintenance, our team of skilled technicians is here to assist you every step of the way.
Why Choose Core Garage Door for Residential Roll-Up Garage Doors?
When it comes to roll-up garage doors, we understand the importance of quality, durability, and security for homeowners in Grapevine, TX. At Core Garage Door, we take pride in offering top-of-the-line exceptional customer service. Here's why we stand out from the competition:
We have partnered with leading manufacturers to bring you a wide selection of high-quality roll-up garage doors. Our roll-up doors are designed to provide enhanced security, convenience, and ease of use. With various styles, materials, and finishes available, we can help you find the perfect roll-up garage door to complement your home's aesthetic
Our team of experienced technicians is trained to install roll-up garage doors with precision and efficiency. We understand the importance of proper installation to ensure optimal performance and longevity. Count on us to handle the installation process flawlessly, ensuring your roll-up garage door operates smoothly and securely.
3. Reliable Repairs and Maintenance:
Is your roll-up garage door experiencing issues or in need of repairs? Our skilled technicians are here to diagnose and resolve any problems you may be facing. We offer prompt and reliable repair services, ensuring that your roll-up garage door is functioning properly and providing the security and convenience you expect. Additionally, we provide comprehensive maintenance plans to keep your roll-up door in excellent condition, preventing potential issues and extending its lifespan.
4. Exceptional Customer Service:
At Core Garage Door, we prioritize customer satisfaction above all else. Our friendly and knowledgeable team is here to address any questions or concerns you may have throughout the process. We strive to provide transparent communication, ensuring that you are well informed and confident in your decision to choose us as your trusted roll-up garage door company in Grapevine, TX.
We believe that high-quality roll-up garage doors and services should be accessible to all homeowners. That's why we offer competitive pricing without compromising on the quality of our products or services. We provide upfront pricing and detailed estimates, ensuring transparency and allowing you to make an informed decision that suits your budget.
Contact Core Garage Door Today
Don't settle for anything less than exceptional when it comes to your roll-up garage door needs in Grapevine, TX. Contact Core Garage Door today to schedule a consultation or service appointment. Our team is ready to provide you with high-quality roll-up garage doors, expert installation, and outstanding customer service. Experience the difference with Core Garage Door – your trusted source for roll-up garage doors in Grapevine, TX.