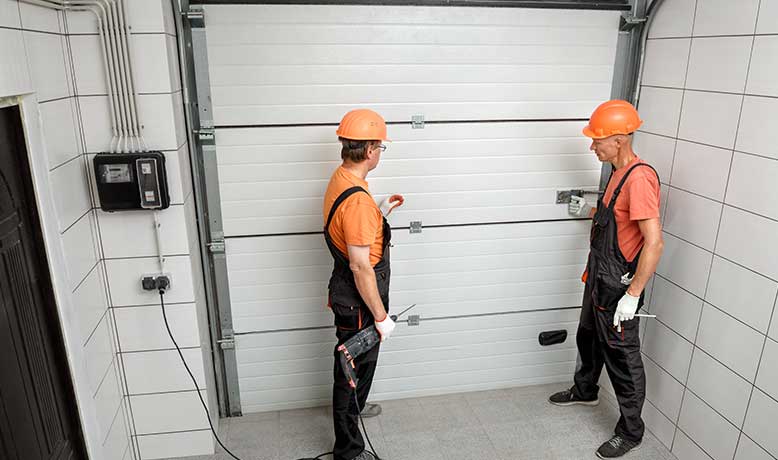 Expert Garage Door Repair Services in Frisco, TX
A parking slot for vehicles is an essential part of every residential and commercial property. A garage beautifies your property and secures your bikes, cars, boats, and other vehicles. Just building a garage in your house or commercial building is not perfection. Its maintenance is also crucial. Core Garage Doors Repair & Service offers garage door repair, garage door installation, garage door openers, and garage door spring replacement. Operating in Frisco, TX, Core Garage Doors Repair & Service is one of the top-notch service providers for garage door repair. Our staff is fully capable of handling all your door-related needs. Why does a garage door require maintenance services for its proper functioning?
A garage door goes up and down at least a few times a day. With this type of regular use, it will eventually malfunction. Instead of parking your vehicles outside, call Core Garage Door Repair & Service to fix your door. Being one of the leading contractors of garage door repair, we provide garage door repair services to a vast area.
Commercial & Residential Repairs
Do you have a commercial or residential garage door that's not functioning correctly? We'll assess its problem and suggest possible ways to resolve the problem. We repair broken openers, damaged springs, hinges, tracks, cables, and much more. If the issue is beyond the scope of improvement, we'll replace your entire garage door with a new and improved model.
Your All-Purpose Garage Door Contractor
We're your all-purpose garage door repair and services, and our qualified skills and years of experience go beyond repair and replacement. Are you building a new office or home or remodeling the one you already own? A new garage door is necessary for you. It adds beauty to your property and increases its overall value. We offer complete garage door installation that makes your overhead door fully functional, allowing you easy access to and from your home. Commercial garage door installation is also provided.
Choose Us for Our Experience
Our professional and experienced team has been serving the needs of residential and commercial customers for 25 years. If you don't know what's wrong with your garage door, we provide 24/7 live customer support. Together, we'll work through the issue.
Same-day and emergency services are available because often garage door problems seem to occur out of nowhere. Additionally, as our company name says, you pay discount rates when we handle your overhead door services. Talk to our experts for your free estimate.
Fix the Problem with Core Garage Door Repair & Service in Frisco TX
When you try to close or open your garage door, and it won't go entirely down or up are signs of a problem. If you don't act quickly, you could find yourself trapped inside or stuck outside your garage. Let our technicians restore your overhead door's functionality with a garage door repair. We have the equipment, parts, and skills to provide you with quality artistry and lasting results.