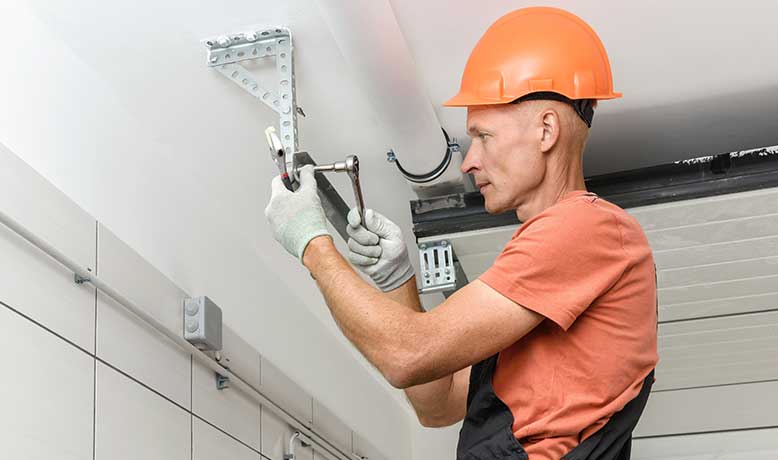 Premier Garage Door Contractors in Coppell, TX | Core Garage Door
Core Garage Door Repair, is the premier garage door contractor serving the community of Coppell, TX. With a commitment to excellence and customer satisfaction, we offer a wide range of top-quality services, including garage door installations, repairs, and maintenance. Our experienced team of professionals ensures that your garage door operates smoothly, enhances security, and adds aesthetic appeal to your property. Trust Core Garage Door for all your garage door needs in Coppell, TX.
Comprehensive Garage Door Services:
At Core Garage Door, we understand the importance of a well-functioning and secure garage door for your home or business. Our comprehensive range of services covers all aspects of garage doors, ensuring that you have a reliable and efficient system in place. From new installations to routine maintenance and emergency repairs, our skilled technicians are equipped with the expertise to handle any garage door issue with precision and professionalism.
Professional Garage Door Installations:
When it comes to garage door installations, Core Garage Door is the name you can trust. We work closely with you to understand your specific requirements, offering a wide selection of high-quality garage doors in various styles, materials, and designs. Our expert installation team ensures that your new garage door is seamlessly integrated into your property, providing enhanced security, energy efficiency, and curb appeal.
Prompt Garage Door Repairs:
If you're experiencing any issues with your garage door, our experienced technicians are here to help. We offer prompt and reliable garage door repair services, addressing common problems such as broken springs, malfunctioning openers, off-track doors, and more. With our expertise and access to quality replacement parts, we can quickly restore your garage door's functionality and ensure your peace of mind.
Regular Maintenance and Tune-Ups:
Proper maintenance is essential for the longevity and optimal performance of your garage door. Core Garage Door provides comprehensive maintenance services and tune-ups to keep your door in excellent condition. Our technicians conduct thorough inspections, lubricate moving parts, adjust spring tension, and perform any necessary adjustments or repairs. Regular maintenance helps prevent costly breakdowns and extends the lifespan of your garage door.
Commitment to Customer Satisfaction:
At Core Garage Door, we prioritize customer satisfaction above all else. Our team strives to deliver exceptional service, professionalism, and transparency throughout the entire process. We take the time to listen to your needs, provide expert advice, and ensure that you are fully satisfied with our work. Your trust in us is our driving force, and we go the extra mile to exceed your expectations.
Conclusion:
For reliable and professional garage door contractors in Coppell, TX, Core Garage Door is your go-to choice. With our high-quality installations, prompt repairs, comprehensive maintenance, and unwavering commitment to customer satisfaction, we ensure that your garage door operates flawlessly, enhances security, and adds value to your property. Contact Core Garage Door today to schedule an appointment and experience the difference between working with a trusted garage door service provider.